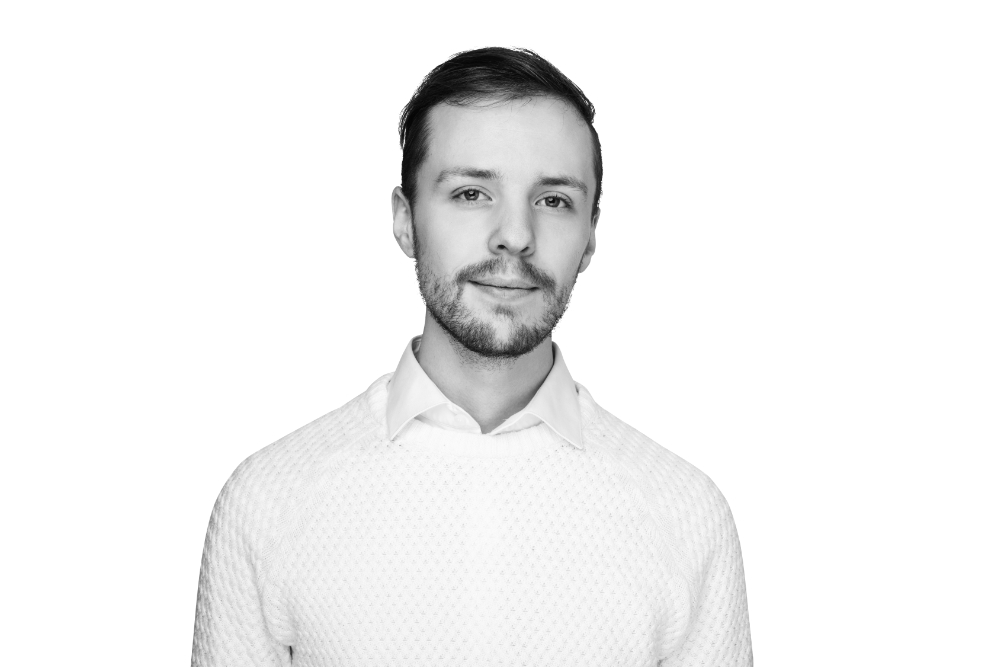 Interview Samuel Andersson
Samuel, Technical Manager with sense of safety and quality
Samuel Andersson a civil engineer in Technical Design came in contact with Titan during his last
 

semester at Luleå University of Technology. He was doing his master thesis when he got to know

 

one of Titan's co-owners.

 

– My last semester at the university happened to coincide with Titan searching for a newly graduated civil engineer. One led to the other and I ended up for an interview. I started my career at Titan with a trial job as a document controller. I must have done something right, because after five months I got a permanent job and was also promoted to Technical Manager. This is my current role. 
Samuel says that he is responsible for all technical information that the client needs. The role
 

includes taking care of the technical work that is done before different types of projects. Samuel

 

leads the entire process that his team produces and presents. He describes that a house or a

 

building is actually built twice. First technically in the CAD program, then in reality when the

 

physical facility is constructed. He emphasizes that the connection between all the time-consuming preparatory work and the finished result is one of the best things about the job.

 

– There are many things I appreciate with my job. Among the best is when the preparatory work is done and our efforts results in a physical construction. What has been discussed, coordinated and planned is at first a kind of framework, then a work surface that grows which leads to a detailed construction. The result is the reward of the preparatory work that initially only existed on paper. 
According to Samuel, one of the biggest challenges with the job is to be methodical at all times and not lose focus on what the purpose of the work is. It is important to maintain safety and that
 

everything works. Details must be investigated to ensure that everything works on the first try. A

 

typical working day shows that he puts a lot of effort to details and safety.

 

– I often start my working day by checking emails and calendar. I have an ongoing list that I check to keep track of what needs to be done. In the beginning of projects, there are many planning meetings and desk work. When the preparatory work is done, I often put on protective clothing and visit the site. This means I'm in control of that all requirements are met. I get the chance to review complications and have the opportunity to find solutions. Mixing desk work with the work that is more hands on make my whole work process easier. It keeps me updated in all areas and keeps the quality process going in the right direction.
When it comes to work climate and corporate culture, he emphasizes that there is a common work ethic at Titan.
– There is a huge willingness to work among everyone. Different points of view and varying solutions to problems is positive. I don't know if it's related to our international composition or if it is just the personalities themselves, in any case we are a cooperating crowd. There are never any obstacles asking for help or asking questions. Everyone is willing to help, which leads to good cohesion and a great feeling at work. 
Samuels does not think there is any major difference in terms of working in Norrbotten in
 

comparison with other places in Sweden, maybe the climate. But for uninitiated northerners, he

 

wants to highlight the benefits of being able to enjoy the northern lights, the eternal summer sun

 

and that the tap water is the world's greatest.